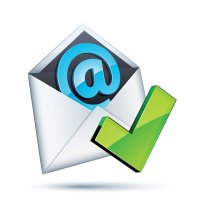 This website occasionally sends emails to its members. Be sure to keep them out of your spam filter by whitelisting them at your email service provider. Email providers offer an option to create a list of specific addresses or domains designated as 'safe' so they aren't automatically marked as spam. This list is known as a "whitelist." You create and manage this list., but it is only valid at that email provider. If you have more than one provider, you must manage theses lists separately at each one.
GMAIL
If you use Gmail, here are the steps for whitelisting:
Log into your Gmail account.
Click the gear icon in the top right, and select settings.
Click the Filters and Blocked Addresses tab at the top.
Click Create at New Filter.
In the pop-up window enter the email address you want whitelisted in the from field. (If you want a whole domain whitelisted, you can just enter the domain; for example, "@myshenandoah.org")
Click Create filter.
Click "Never send it to Spam."
Click Create filter.
Spectrum/RoadRunner
If you use RR/Spectrum, they call it a Safe Sender list instead of a whitelist, but it's the same idea. Here are the steps to add emails to the Safe Senders list:
Sign in to Spectrum Email.
Select the Settings tab (top).
Select Filters & Blocked Senders (left).
Under the Safe Senders section, enter an email address. (If you want a whole domain whitelisted, you can just enter the domain; for example, "myshenandoah.org")
Select Add. (The email will appear in the Safe Email Addresses or Domains box.)