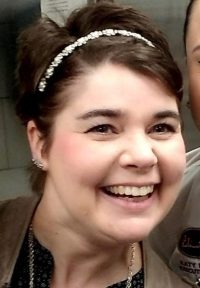 Hi! I wanted to share my experience on the board for 2021 in case anyone may be interested in joining in 2022. 🙂 Short answer: it was more enjoyable than I thought it would be! LOL. Read on.
My husband often gives me grief for never saying no. (Which isn't true. Well, maybe kinda true, but the point is, I'm glad I said yes to this.) I went into being a part of the 2021 Shenandoah HOA board as a fairly new resident to the neighborhood. At that time I had experienced the wonderfulness of the "backyard gang" of kids who would gather nightly to play, run, dance and laugh. My 7 and 4 year old were part of the gang. It literally filled my heart with joy to watch and hear them play. So, when offered a chance to be part of 2021 HOA board, I thought "why not?" our neighborhood is pretty fantastic and I want to make sure it continues. Sure, at the time there was some negativity going around on Facebook, but why not be part of the change?
I was so nervous going into the first meeting not knowing what to expect – for fear of yelling matches due to different point of views. I'm happy to report the room was full of welcome faces, good attitudes and open minds from a group of people who simply want neighbors to feel welcomed and enjoy living in our neighborhood. I often think of that scene in "The Sandlot" where the neighborhood is together celebrating the Fourth of July while a group of the neighborhood kids run off to the baseball field to play a night game. That sort of nineteen-fifties feeling of trust and comradery where your neighbors are truely your friends. That's what I imagine our neighborhood could be.
Over the past year I've met many wonderful neighbors because of being on the board. Neighbors who I may not have normally met or been confident enough to strike up a conversation with on the street. We've had one meeting a month with some of the end of summer months "off" for a break. The meetings are friendly and run about an hour and half or so. Greetings are always joyful and faces are welcoming. There are times when not everyone can make it, and that's okay. There are times when I thought I may have to bring my kids along because my husband was working and I was told they are always welcome. There are times when I didn't want to leave the house on a Saturday morning when the rest of the family was relaxing, but was always glad I went once the meeting was finished.
Anyways, if there is any interest at all in being part of a group who wants to continue to make our neighborhood a welcoming place for both young and mature families, there is a place for you. There are lots of ways to aid in making/keeping our neighborhood wonderful – of course, serving on the board – but there are many committees and events where volunteers are needed to make it happen smoothly.
It's been a great year and I look forward to another positive experience on the board in 2022. Join us by sending me an email at jenny@coldwater-cafe.com and let me know you're interested. Have questions? Call me at 937.689.3099. I'll be happy to talk through any hesitations anyone may have!